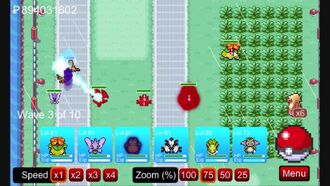 1.      Before you go on route 17, Put a caught polwhirl, and then go to cerulean gym 1 and battle misty. Don't "skip" the end, Because a man is going to come and trade you a jynx for your poliwhirl. Your newly traded Jynx will be at level 1. Level it up to 90, hacked or not and make sure it has the move perish song. Then fill your bench of pokemon including jynx. and put it out first when battleling zapdos and voila. You have succeded. You might get a mini heart attack because zapdos will still be going on for a couple of seconds but don't worry if jynx is at level 90, No need to worry
2.    This way is a little harder because you have to encounter a lapras, catch it and level it to 90. Then make it learn perish song.  Then fill your bench of pokemon including Lapras. and put it out first when battleling zapdos and voila. You have succeded. You might get a mini heart attack because zapdos will still be going on for a couple of seconds but don't worry if Lapras is at level 90, No need to worry
3. Pretty simple method if you are careful. You need 2 slowbro with yawn, 1 evee/nidoqueen with helping hand, any 3 pokemon who know ground or rock moves and are resistant to electric attacks like diglett, sandslash ets. Put the evee/nidoqueen with helping hand near gary who will be healed when it has low health and it will also be prime target of zapdos as it is at full health. Put a ground pokemon in first slot, then a slowbro, another ground, then a slowpoke and then a ground pokemon in the last slot. The slowbro's yawn with make zapdos sleep while other pokes will attack it. If any pokemon is at low health, then put it near gary and it will be healed. Keep going like this for sometime and apdos will faint on its 3rd round.
| Jynx Lv.90 | |
| --- | --- |
| Perish song | Icebeam |
| | |
| Rattata | |
| --- | --- |
| Tackle | Bite |
| Tail Whip | Growl |

May u defeat this Zapdos
Ad blocker interference detected!
Wikia is a free-to-use site that makes money from advertising. We have a modified experience for viewers using ad blockers

Wikia is not accessible if you've made further modifications. Remove the custom ad blocker rule(s) and the page will load as expected.